It's going to be more fun than a circus, more exciting than Animal Planet, and a definite treat for all animal lovers fascinated by the endless variety of dogs and cats that inhabit earth.
What could it be? It's MEET THE BREEDS, the annual event hosted by the American Kennel Club (AKC) and Cat Fanciers' Association (CFA), held at the Jacob Javits Center this Saturday and Sunday, October 16th and 17th.
Last year, I was one of 36,000 attendees who enjoyed the event, with its 200 individually decorated official breed booths that allowed dogs and cat lovers to interact with dogs, cats, puppies and kittens and learn about their history and unique attributes directly from the experts;
100 vendor booths offered every imaginable product for pets and their owners; and five ongoing demonstration rings featured law enforcement K9s, grooming, agility, obedience and an interactive "Cat Idol" showcase and more.
The event was also a big hit with the press, generating more than 475 million media impressions.
This year's event is especially exciting for me, as KATIE UP AND DOWN THE HALL, is making its MEET THE BREEDS debut. In fact, KATIE is the only book being featured at this grand event.
So this Saturday, from 1 to 3 p.m., please come by and say hello, pick up an autographed copy of my book, and meet me and my new puppy, Lucy, who will have her picture taken with you and sign your book as well, as she has excellent pawmanship.
Borders will be on hand to distribute the book, and we're going to be in the American Kennel Club's Humane Fund Booth #2225. I'll be especially glad to see American Kennel Club's President Dennis Sprung and the AKC's Communications Director, Lisa Peterson–both of whom were on hand for the KATIE UP AND DOWN THE HALL LAUNCH PARTY.
So please join me and Lucy there–and for anyone getting there early, they'll be a special treat for chocolate lovers.
Here's what the American Kennel Club recently wrote about the event in their newsletter:
You're Invited! Come see what happens when 160 breeds of dog and 41 breeds of cat get together this October at the second annual Meet the Breeds! Join the American Kennel Club, Cat Fanciers' Association and breeds galore on October 16 & 17 at the Javits Center in NYC for the world's largest showcase of dogs and cats.
Presented by PetPartners, this family-fun event features hundreds of breed experts in every pet-related field including breeding, grooming and training who will answer your questions and help identify the best breed for you.  Play with thousands of dogs, cats, puppies and kittens!  Shop the mall of fun pet products! See exciting demonstrations including dogs and cats racing against the clock in the fast-paced sport of Agility! Play games and take home free samples from hundreds of vendor booths.
Meet the Breeds is an entertaining way for friends and families to enjoy quality time together while learning how to become responsible pet owners.  Giant Mastiffs in a Medieval castle, Siamese cats depicting a scene from Lady and the Tramp, Norwegian Elkhounds on a Viking ship, and Russian Blue cats set in an Imperial Palace are just some of the more than 200 dog and cat booths that were at last year's event.
Come Meet Us at Meet the Breeds!
Meet Rescue Ink – When you think of animal rescue groups, do tattoos and motorcycles come to mind? You better think again! Rescue Ink™ is a group of tattooed, motorcycle-riding guys who have a zero tolerance policy on animal abuse and neglect. You may recognize them from their popular National Geographic show, Rescue Ink Unleashed, but now you have the chance to meet them!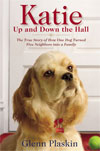 Meet "Katie Up and Down the Hall" Author – Glenn Plaskin and his Cocker Spaniel puppy Lucy – for a book signing on Saturday from 1-3 p.m. at the AKC Humane Fund Booth

Meet Canine Heroes – Meet three of this year's AKC Humane Fund Awards for Canine Excellence winners – Cassius the German Shepherd Dog, Rufus the Colored Bull Terrier and Wyatt the Rhodesian Ridgeback – who will be on-hand for the local awards ceremony and to meet and greet the public at the AKC Humane Fund booth. Bring your camera and take a picture with them!

Meet AKC Family Dog Magazine Cover Dog – Lennon the Pomeranian – at the AKC Publications booth on Saturday. Lennon is the "cover dog" of the September/October 2010 issue. Complimentary copies of AKC Family Dog will be distributed both days. Be sure to stop by and snap your own photo with the cover dog!
Meet Honorary Chairpersons – Visit Pet-loving Lawmakers – at the AKC Booth and see one of the DOGNY statues too!
Tickets
To purchase tickets and learn more about the event visit today! The site includes event information, a special advance ticket offer and a list of vendors who will be selling unique dog and cat products. Fun interactive features include and games, fun , the opportunity to and cat breed that represents NY, NJ and CT, a hosted by AOL's Paw Nation, and of every dog and cat breed.
Tickets purchased at are $10 for adults, $6 for children under 12 if you use the code: YAKC. Take advantage of this special pre-event offer by ordering your tickets now! Tickets purchased at the door are $15 for adults and $10 for children under 12. The event is from 10 a.m. to 5 p.m. both Saturday, October 16, and Sunday, October 17. Each ticket allows admittance for one day.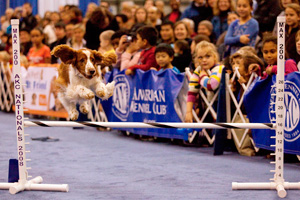 Attention Boy Scouts & Girl Scouts
We are excited to announce that all and will be able to earn their Responsible Pet Ownership Patch at Meet the Breeds! Click on the above links for more information and be sure to visit the Boy Scouts of America and the Girl Scout Council of Greater New York's booths at Meet the Breeds!